Let us go forward in this battle fortified by conviction that those who labour in the service of a great and good cause will never fail.
The Doctor Managing This Unit Is Certified From Guys & Thomas Hospital London.
Javitri Hospital Runs A Special High Risk Pregnancy O.p.d. On Monday, Wed, Friday Every Week, Where High Risk Patients Are Seen And Monitored. If Required They May Be Admitted To Hdu. We Ensure That Both Mother And Baby Remain Safe During Pregnancy And We Can Take The Pregnancy To Near Term.
Javitri Cradle Is The First Premium Birth Center In Uttar Pradesh, A Maternity Hospital, Providing Compassionate And Personalized Care Combined With Leading-edge Medical Expertise Through Our Team Of Skilled Providers, Including The Region's Best Obstetricians, Gynecologists, Radiologists, Neonatologists. We Offer Everything For A Happy And Peaceful Birthing, Including Luxury, Comfort And Expertise.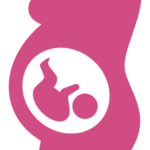 Some, pregnancy such as those with high blood pressure, diabetes, twins, and other condition, need special care and attention. We provide expert care to mother and child to ensure good health for both of them .
Birthing & Painless Delivery
The Birthing Process. We At Javitri Provide A Premium Birthing Suite And Labour Room To Make The Experience Of The Mother As Beautiful As The Child That Is Born. Well Equipped With All The Latest Equipment.

We Are A Group Of Experienced Obstetrician And Radiologist Who Are Trained To Manage Complicated Pregnancy Like Preterm, Growth Retarded And Genetic Diseases.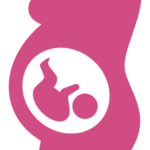 As Soon As Your Good News Is Confirmed It Is Very Important To Meet The Doctor. So That You Could Have Your Check-up "book You Check-up At".
We are offering a FREE phone consultation for Giving an accurate treatment only for who are interested.
Emergency Service
People don't care how much you know until they know how much you care.